Serving Scottsdale and Beyond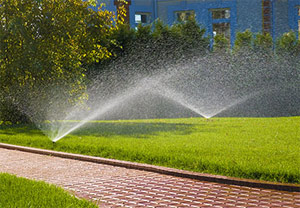 Some people think that we only service Scottsdale, but you might be surprised. You'll find our team in Scottsdale and all of the surrounding communities including Fountain Hills, Paradise Valley, Anthem, New River, Carefree and Black Canyon City. If you need your irrigation system fixed or would just like to make it more efficient, call our Scottsdale sprinkler installation pros and you won't be disappointed.
While your sprinkler in Fountain Hills may not be as grand as the fountain downtown, it's just as important. Our Fountain Hills sprinkler repair team only uses top notch replacement parts to keep your system functioning right on schedule. Every truck is stocked with thousands of these high quality, manufacturer approved replacement parts. In addition to the parts, every truck is also stocked with the latest in sprinkler repair technology from electronic and sonar based underground delivery line detection to pressure sensors accurate to one-hundredth of a PSI. When you need the best in Fountain Hills, we've got your awn covered.
You Can Count On Our Professional Team And Services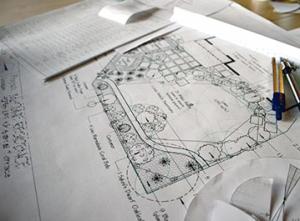 To keep Paradise Valley looking like paradise it takes a lot of irrigation. Both our commercial and residential sprinkler repair services are available to every resident of Paradise Valley. We understand that some of your landscapes are quite large and have multiple zoning systems. You'll always get the right number of contractors to your job site to get the job right and done quickly. We service all vacation destinations and resorts in the area. Our contractors are seen but never heard and do their very best to work around your schedule and routine. When our irrigation repair techs are on the job, you'll get discrete service done right.
Anthem, we've got what your sprinkler systems need. Our contractors are the best trained and most experienced in the Scottsdale area. One call and you'll know the difference a highly skilled, professional irrigation team can make. We'll check your pop up heads, risers, diaphragms, solenoids, delivery lines, valves and backflow devices and then make sure your controller is set to maximize your watering efficiency. When we are done with an optimization service, your lawn will look better and you'll spend less money keeping it up! Call us now and get your optimization today!
Top Quality Maintenance & Repair Services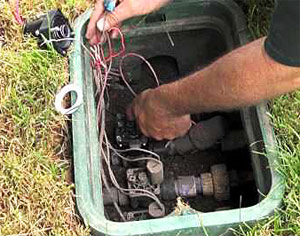 All of you living on the outskirts of civilization in New River, we're ready to take on the edge of the desert and give you the best irrigated lawn in your neighborhood. We've just recently started coming this far north on Black Canyon Highway, but it has been well worth it. There are some beautiful landscapes up there including some exquisite xeriscapes. Of course, if you'd like a putting green in your backyard, we can make that happen. Your dream lawn is just a phone call away. Our New River sprinkler repair service is ready and waiting.
Although the town may be called Carefree, your lawn is anything but. Our Carefree irrigation experts can take your old sprinkler system and make it run like new again. Are you looking for a way to make that patchy lawn look great, we've got it. A simple recalibration or addition of a drip system to your xeriscape might be all that's needed. In some cases we can even switch out your pop up heads with more water efficient models that will save you money and leave your lawn looking magazine cover quality!
The sprinkler systems of Black Canyon City need some help. We can make them shine again. When the original systems went in they were all one-size-fits-all types that were comprised of a grid of equally spaced pop up heads. This is fine if there is a huge expanse of lawn to water, but the yards in Black Canyon City are not huge, nor are they filled with pristine grasses. Instead, the landscapes vary as much as the residents in this community. We take each system and adapt it to the unique needs of the individual landscape.