Top Quality Anthem Sprinkler Repair Service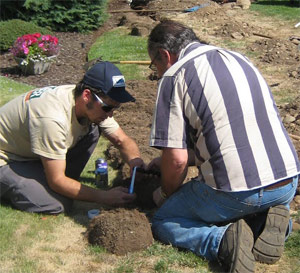 It's no secret that the summer months at the base of Daisy Mountain can be brutal on your lawn. With average temperatures in the triple digits, your sprinkler system is going o be running three or more times a week. This type of workload puts stress and strain on every part of your system – the kind of stress that can cause cracks and fractures in your underground delivery system, your pop up heads and even around your valve seals. Our Anthem sprinkler repair service is here to make sure that those little things don't turn into huge problems down the road.
Our Anthem sprinkler repair service isn't the cheapest in town, but that's because we insist on providing quality repair service. Our techs are highly skilled, well trained individuals that have worked on systems for 5 or more years. We only use high quality replacement parts when we do a repair. And we don't leave any system until it is running correctly. We do the repair right the first time, every time. If there's a problem, we come back and fix it immediately.
Professional Maintenance Services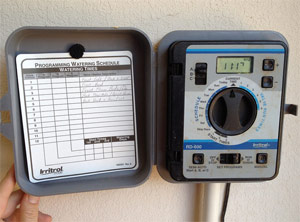 Although there are only two seasons in Anthem – wet and dry, even during the rainy season we don't get much rain. With average rainfall hitting about 1 inch every month, you might think the watering needs of your lawn remain constant. That's not the case. In the cool months of the rainy season, you need only half the irrigation you need during the hot summer month. Our technicians know this and set up your sprinkler controller to automatically adjust to the seasonal change.
One of the things that we suggest every system in Anthem be equipped with is a rain sensor. When we do get rain, it usually happens all at once. If it happens to hit right before your system is supposed to kick on, you might end up overwatering and wasting money. With a rain sensor system, the sprinkler will automatically shut off if there is enough water present in the soil.
Start Saveing Water And Money

Are you looking for a way to reduce your watering costs? Our Anthem landscape professionals can help you redesign your existing lawn area into a fully xeriscaped area taking advantage of the indigenous plant life that thrives at the base of the mountain. If xeriscaping isn't your thing, we can install drip irrigation to handle all of your planting beds and high efficiency spray nozzles for your turf.