The Absolute Best in Scottsdale Sprinkler Repair Service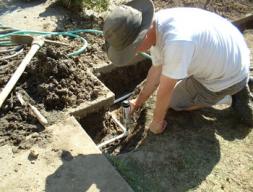 When you need exceptional sprinkler repair services that you can rely on when summer is in full swing and your lawn is in jeopardy, call the Scottsdale sprinkler repair contractors that your neighbors trust. We pride ourselves on our quick turn around time, our top-of-the-line customer service representatives, and our trained, licensed, certified and insured Scottsdale sprinkler repair technicians who really do know how to install and repair every part of your sprinkler system. We offer emergency services and charge fair rates, because we want to keep all of our customers for years to come, which means that we're the only sprinkler repair technicians you'll ever need to call. We thoroughly screen and train all our employees, so you can rest assured that every technician you will ever work with is qualified to bear our name. Call today for emergency sprinkler repair in Scottsdale, Arizona!

Our Scottsdale Sprinkler Repair & Installation Team Can Cut Down Your Water Usage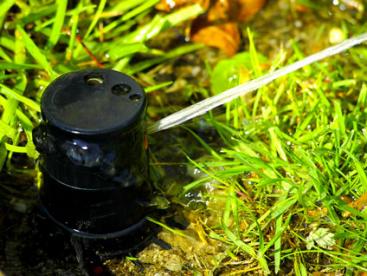 The fact is, a correctly installed sprinkler can save your lawn and your bank account. Being proactive is important when you are dealing with an investment as large as your lawn or landscaping. If you want a lawn that is beautiful and healthy with landscaping that is lush and vibrant, then a sprinkler system that works can help you achieve this goal. Your sprinkler repair experts in Scottsdale can help you get all that you can from your lawn or landscaping. Also, the list of things that can go wrong when you try to install or repair a sprinkler system by yourself is endless and having someone who knows the ins and outs is invaluable. You can have the problem diagnosed and a solution quickly and efficiently offered. When you put the time and money into your lawn or landscaping, it makes your home value go up. An ineffective sprinkler can cause damage to these areas and lessen the value of your home. It can cost more money to repair what has been destroyed by a sprinkler that is not working correctly. So why not do it right the first time?
Yes! We Service Drip Irrigation Systems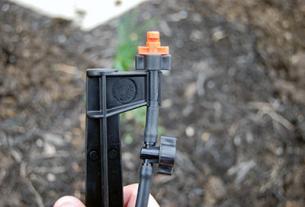 Many homeowners in Scottsdale fave found that a drip irrigation system works great with their irrigation needs. If you have a lot of native plants, a wide variety of plants, several potted plants, or not enough plants to warrant a full in-ground sprinkler system, a drip irrigation system may be right for you. Our team can maintain your existing drip irrigation system or install a brand new system, using long-lasting parts from leading manufacturers like Netafim and Raindrip. Call or contact us today to speak with one of our drip irrigation specialists to learn more about why we're the right team for your needs.

---
Call Our Scottsdale AZ Irrigation Team And We'll Do the Rest


With our highly trained technicians, you can be sure your worries will be over. If you already have a sprinkler system that worked well at one time when it was installed, but is now giving you problems, your Scottsdale irrigation repair experts are there to get it fixed. We can repair any kind of broken sprinklers and replace broken parts and lines. We can also clean your system to get rid of any debris or algae. If you experience an emergency, we have technicians who will be readily available to help.
---
---
Support Local Business
When you keep money in the community, everybody wins. Whether you're looking for a plumber, a roofer or an electrician, it's worth taking the time to find a local, family-owned business that knows the value of going the extra mile.